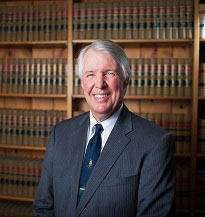 Partner
Mr. Coates is licensed in New Jersey and is a member of the New Jersey Bar Association. He specializes in Estates, Wills & Trusts, Landlord Representation, and Family Law.  He lives in East Windsor and is very active in the community.
Practice Areas
Wills & Estates including will preparation, probate, trusts, estates, taxes, estate planning & powers of attorney, Probate Court litigation including will contests, court approved guardianships; guardian ad litem appointments,
Landlord Representation including notice cases and non-payment of rent.
Condemnation including representation of owners of land in contested condemnation proceedings, numerous court appointments as Condemnation Commissioner including Presiding Commissioner.
Family Law including divorce, marital settlement agreements, custody and child support, pre-nuptial agreements. Served as an early settlement panelist in Mercer County for 17 years.
Bar Admissions
New Jersey Bar Association
Professional Associations and Memberships
New Jersey State Bar Association
Mercer County Bar Association
Bar of the Commonwealth of Massachusetts, 2004
"I have a concentration in probate and estate matters. I enjoy assisting clients with their estate planning needs. I usually am involved in the active settlement of approximately 30 estates. I also have long experience in matrimonial matters and have helped to resolve hundreds of divorces. My goal is to advance my clients' interests in a fair and evenhanded approach to solving problems."